THE COUNTERING WEAPONS OF MASS DESTRUCTION (CWMD) SITUATIONAL TRAINING EXERCISE CLOSING CEREMONY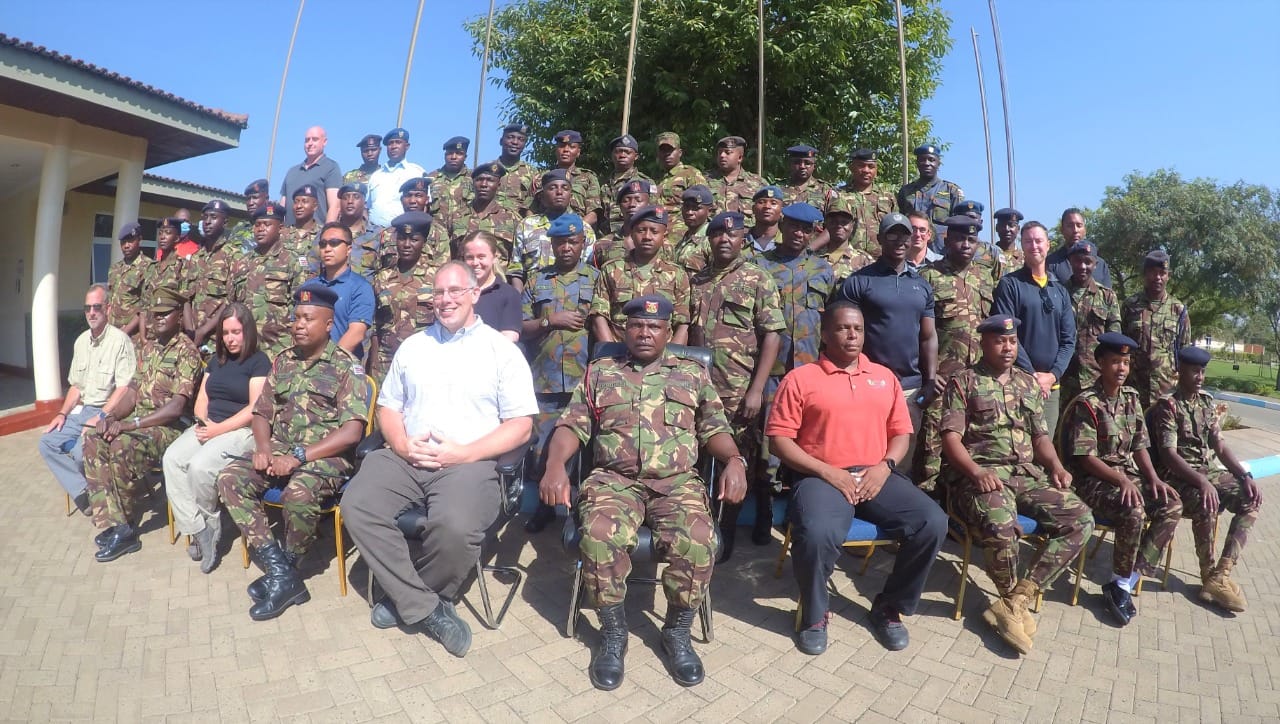 The Countering Weapons of Mass Destruction (CWMD) Situational Training Exercise (STX) sponsored by Defense Threat Reduction Agency (DTRA) culminated on 01 July 2021 at the Humanitarian and Peace Support School.
The course comprised of 37 participants drawn from KDF Disaster Response Unit (DRU). The closing ceremony was graced by SO1 PSO Lt Col Gichohi accompanied by Acting CO DRU Maj Mulei, Lead Trainer Maj Lucas Hoffman and other DTRA Trainers.
The training was meant to test the skills and knowledge gained by DRU personnel on Hazardous material (HAZMAT) and Chemical, Biological, Radiological and Nuclear (CBRN) Response.